arivatanen.com
mainostoimisto Avalon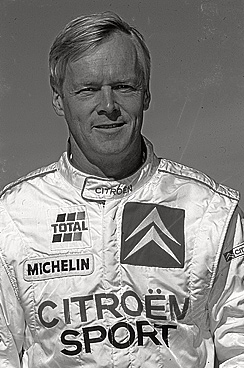 Read Ari's thoughts
Share this link
Ari Vatasen mietteet
Transparency to FIA
07/28/2009
Dear Friends
Responding to requests from many FIA member clubs, I shall stand for presidential elections of the FIA in October this year.
I think the time has come for a change. My main focus is to reconcile views within the FIA and bring transparency to its stakeholders. The duty of President is to defend billion automobilists and the great sport of ours.
My main focus will be to unify the FIA and increase transparency for you, the owners of the Federation.
Campaign Statement
Responding to requests of a large number of FIA Members, I have decided to run for the Presidency of the FIA in October. I want to make a difference and I want change, I understand many of you share my desire.
My main focus will be to bring unity to the FIA and increase transparency and accountability for the members, who are after all the true owners of the Federation and must play a central role in our organisation. I bring to my candidacy a long history and experience in both Sport and Mobility.
In Motor Sport, I competed at the very pinnacle of rallying for much of the 1980s and 1990s, during which time I developed a thorough understanding of our great sport and its needs. As President of the FIA, I will seek to restore the harmony and camaraderie in motor sport – from grass roots to F1 – that very much existed in my rallying days. The only battles we see should be sporting not political.
In 1999 I left the world of motor sport to become a Member of the European Parliament (MEP). During 10 years in Brussels and Strasbourg, I dedicated my time to championing mobility. I am a firm believer in the fact that Mobility has brought unrivalled benefits to society, and I know that this view exists in the very heart of the FIA. We have a responsibility towards the FIA's millions of individual members and the rest of the world's one billion motorists, to defend and preserve mobility.
As an MEP, I worked to do just this. In 2005 I created Mobility for Prosperity in Europe (MPE) an organisation born to defend mobility against a series of disastrous policy proposals that sought to restrict mobility rather than let it flourish. MPE's aims were to decouple the harmful effects of transport from its growth rather than try to limit transport as long as they are efficient and non-subsidised; show that modal shift is not a solution to mobility; improve logistics and lower costs of mobility; enhance the image of transport; and reduce waste of taxpayer's money.
Thanks very much to our joint efforts the politics of EU made an about turn in 2006 accepting our points, and till my last days as an MEP I continued to champion reason and fair play for Mobility, supporting the EU when it got things right and speaking up when it got things wrong.
As FIA President I would seek to continue this work, and utilise the full strength and power of our organisation to protect mobility throughout the world.
I grew up and experienced success in motor sport, I have served as an MEP and won success for Mobility, I have the credible skill set to deliver for the FIA.
Together we can.
Ari Vatanen
Official campaign website www.arivatanen.com
Check out also Ari Vatanen for FIA President Facebook support group. There you can find instructions on how to participate in a competition for making a supportive YouTube campaign video.